A Demise tradition returns once again...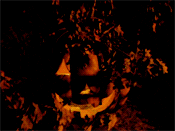 H

a

l

l

o

w

e

e

n

T

o

w

n

h

a

s

b

e

e

n

o

p

e

n

e

d

!
Gates to the town are available outside Luna Bank and West Britain Bank (Felucca and Trammel).
DO NOT GO UNATTENDED ANYWHERE IN HALLOWEEN TOWN!!! YOU WILL BE JAILED IF CAUGHT!!
Enter at your own risk...
The town will remain open until Sunday 4th November at 9 PM UTC.
There are special Temporary Mount vendors, located at Luna, WBB and Festival Grounds stables. They are selling special Halloween Mounts with a 4 week lifespan.
We have decided to allow recalling from these places: Main Area, Asylum Caves, Sewers Main Area & Church Caves.
Happy (early) Halloween from the Demise team!